Clermont Animal Control
Attic Restoration
Odor Control
Relocation of Wildlife
Mole Control

Dead Animal Removal
Animal Evictions
Bird Control
Rodent Control

Bat Control
Bee Control
Wasp Control
Snake Removal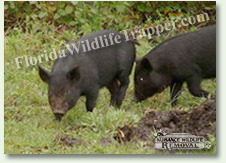 Nuisance Wildlife Removal has built a reputation of honesty, reliability and highly effective nuisance wildlife control. Our critter experts are well versed in current state statutes and maintain the proper credentials, permits and licensing to handle nuisance Wildlife. Our integrated pest management & control is time tested, using specialized techniques and todays technology to resolve your wildlife conflicts.Our focus is on nuisance wildlife services, animal damage control & prevention and pest control so if you have a domestic dog, cat or a pet issue, please contact the local Humane Society. We are not a rescue or rehabilitation facility. Sick or injured pets and animals should be taken to a veterinarian or wildlife rehabilitator.We will remove problem wildlife from your home, garage, attic & crawl space. We will inspect, remove, relocate, clean out, exclude, repair and modify habitat as needed.


Nuisance Wildlife Removal provides professional wildlife control for both residential & commercial customers in Clermont Florida. We offer custom animal control solutions for almost any type of wildlife problem, whether it be the noises of squirrels running through the attic, a colony of bats living in a building, or the destructive behavior of a raccoon or other critter, we have the experience and the tools to quickly and professionally solve your problem. For a consultation, give us a call at 941-729-2103Not many Clermont pest control companies are licensed and insured professionals, specializing in nuisance animal removal. Make sure that you hire a competent expert for your Clermont exterminator of nuisance wildlife. At Nuisance Wildlife Removal, we will be courteous and friendly and take the time to answer your questions. Give our Clermont trappers at Nuisance Wildlife Removal a call, and we will listen to your problem, and make an appointment to perform an inspection.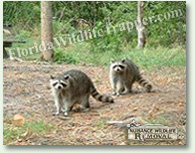 Florida is full of wildlife, including snakes, squirrels, raccoons, opossums, and more. You will need professional Clermont snake removal or raccoon control if you can't trap the wild animal on your own and perform full repairs and prevention to keep pests out for good. We perform the repairs and decontamination if necessary. Rats and mice love to live in attics, and can chew wires or leave droppings. In fact Clermont wildlife frequently enter homes, and it takes a pest management company to remove them. We are Clermont wildlife management experts, and are familiar with all the pest animals, including all species of Florida snakes and bats. We at Nuisance Wildlife Removal are the best among Clermont nuisance wildlife companies and can solve all animal damage issues. Our wildlife operators are skilled at bird control and bat removal, and would be happy to serve your Clermont bat control or pigeon and bird control needs with a professional solution. Opossums, skunks, moles, and other animals that can damage your lawn - we are the exterminators who can capture and remove them. Our professional pest management of wildlife and animals can solve all of your Clermont animal control and capture needs. Give us a call at 941-729-2103 for a price quote and more information.
---
Clermont News Clips:

Every once in a while, we get a call to remove a snake, and when I we get there we find a huge python or boa constrictor. These are considered "domestics", and it is always assumed that they were set loose by some irresponsible owner who could no longer feed and take care of the lengthy beast.
But what if it wasn't a domestic? What if it were a wild or "feral" snake, which could grow up to 25 feet? What a scary thought.
It has been estimated that there are 10,000 to 20,000 wild constrictors living in the Everglades, competing for and winning a place in the eco-system. Again, irresponsible owners have been blamed, but what are the odds that there has been a sudden surge in the population of stupid snake owners in south Florida? A more likely scenario, since the time frame seems to fit, is that Hurricane Andrew (1992) released all the animals in pet shops across south Florida, and now 17 years later, the snakes have adapted, probably eating most of the other storm survivors along the way.
Killed or captured pythons have revealed virtually every warm blooded species available, in their stomaches. There is no shortage of food available to them. They are so adapted and well fed, that they can only now spread North, through Florida and beyond, much like the killer bees did through Mexico from South America.
It has been said by many that the snakes can't go anywhere, because they cannot survive further North. We're further North, and we're finding them. Life adapts to new environments gradually, and moves on. There were snakes and other reptiles long before the last ice age, and they are still here. They lived through it.
Now there is an experiment going on at the Savannah River Ecology Lab, funded by the University of Georgia, to see if captured everglades Burmese Pythons can survive the bitter cold winters of South Carolina. They have this Jurassic Park mentaliy that 10 huge snakes surrounded by 400 feet of 8 foot high fence cannot escape, and would soon die in the wild if they did. As John Hammond, the ficticious creator of Jurassic Park said, "That's why we're taking extraordinary precautions. " And anyone who was entertained by that movie could see, nature has its own agenda.
Don't worry, they'll make it there soon enough. Don't rush it.