Ellenton Animal Control
Attic Restoration
Odor Control
Relocation of Wildlife
Mole Control

Dead Animal Removal
Animal Evictions
Bird Control
Rodent Control

Bat Control
Bee Control
Wasp Control
Snake Removal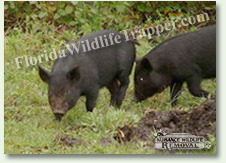 Nuisance Wildlife Removal provides professional wildlife control for both residential & commercial customers in the city of Ellenton Florida. We offer custom animal control solutions for almost any type of wildlife problem, whether it be the noises of squirrels running through the attic, a colony of bats living in a building, or the destructive behavior of a raccoon or other critter, we have the experience and the tools to quickly and professionally solve your problem. For a consultation, give us a call at 941-729-2103
There are many Ellenton pest control companies for animals out there, but not all of them are licensed and insured professionals. Make sure that you hire a competent expert for your Ellenton exterminator of wildlife. At Nuisance Wildlife Removal, we will be courteous and friendly and take the time to answer your questions. Give our Ellenton trappers at Nuisance Wildlife Removal a call, and we will listen to your problem, and make an appointment to perform an inspection.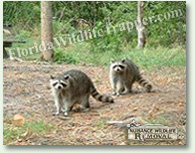 Florida is full of wildlife, including snakes, squirrels, raccoons, opossums, and more. You will need professional Ellenton snake removal or raccoon control if you can't trap the wild animal on your own and perform full repairs and prevention to keep pests out for good. We perform the repairs and decontamination if necessary. Rats and mice love to live in attics, and can chew wires or leave droppings. In fact Ellenton wildlife frequently enter homes, and it takes a pest management company to remove them.
We are Ellenton wildlife management experts, and are familiar with all the pest animals, including all species of Florida snakes and bats. We at Nuisance Wildlife Removal are the best among Ellenton nuisance wildlife companies and can solve all animal damage issues. Our wildlife operators are skilled at bird control and bat removal, and would be happy to serve your Ellenton bat control or pigeon and bird control needs with a professional solution. Opossums, skunks, moles, and other animals that can damage your lawn - we are the exterminators who can capture and remove them. Our professional pest management of wildlife and animals can solve all of your Ellenton animal control and capture needs. Give us a call at 941-729-2103 for a price quote and more information.
---
Ellenton News Clips:

Nuisance Wildlife and Animal Control in Ellenton

Last week, I trapped a red squirrel in my kitchen - a first for me.

One day some months ago, as I descended the stairs in my home, I heard a rustling at the bottom of the stairs. When, with some nervousness, I reached the bottom, a long, lean, reddish brown creature with four short, powerful legs sprang from the floor to the bannister and propelled itself up on the top of the railing to the second floor and disappeared.

Retracing my steps to the second floor, I closed the door to my bedroom. Not knowing how to deal with this interloper, I put down DCON and hoped for results.

None were forthcoming and the DCON remained untouched.

Not seeing or hearing any further evidence of the animal's presence, I hoped it had found its way out of the house.

Not so, apparently. After a few weeks, one day I discovered indications that "something" had knocked over various items at the top and bottom of the stairs.

But I was busy with other things and, as I discovered no further incidents, I hoped once again that the creature had died or left town.

Then, a day or two before my appointment with the periodontist, I found evidence that "something with teeth" had invaded a can of cashew nuts near my chair by the TV. The plastic top of the can had been chewed to a fare-thee-well.

Suspecting mice or - horrors - perhaps a rat, I put down the DCON again and replaced the cover on the cashew container.

Next day, the replacement cover had been shredded and some papers ripped from a box and scattered across the floor. The DCON was untouched.

At this point, I was beginning to be more than a bit apprehensive, since it was obvious that I was sharing my domicile with "something." Not only something, but something "unknown."

From the original sighting of several months earlier, I had an image of something reptilian, about two feet long, including its tail. It had four short but powerful legs. I was thinking "chameleon" or some such creature - but how had it gotten into my house?

Consulting a colleague who understands wildlife, I received a diagnosis of "varmint" with further helpful ideas about weasels, ferrets and possums. A perusal of the Internet only increased my confusion.

On the day before my periodontal surgery, as I was leaving the house, what should I behold but the powerful hindquarters of some creature scurrying into my kitchen. As my Adrenalin count mounted, I slammed the door to the back parlor shut and, at least, the critter was now confined to the kitchen.

I tried to contact the person who usually helps me with such emergencies and found, to my dismay, that he was "out of the country" until the first week in March.

So, knowing it was solely up to me, I made my way to the hardware store to inquire about animal traps.

The pooled knowledge of three youthful clerks resulted in the assembly of the largest Havahart trap the store had in stock. I parted with $39.95 and headed home with this industrial-looking wire contraption.

Gingerly opening the back door, I saw and heard nothing. More Adrenalin pulsing, however.

I baited the trap with a couple of cashew nuts, set it and went off to an evening meeting.

When I got home, long after dark, I opened the back door with more than a little trepidation. When I heard a rustling sound before I got the light turned on in the back hall, I think I jumped about a foot. But there, once the light was on - securely in the trap - was a small red squirrel. Hooray!

But, then, what do you do with a captive squirrel at 10:30 p.m. on a winter's night?

I will be forever grateful to the Good Samaritan who came to my assistance and released the squirrel from the trap for me. Never did you ever see anything sprint away faster up a snowbank than this one did!

I am also eternally grateful to the inventor of the Havahart trap. Having a wild beastie on the loose in your house is no picnic.