Lake Apopka Animal Control
Attic Restoration
Odor Control
Relocation of Wildlife
Mole Control

Dead Animal Removal
Animal Evictions
Bird Control
Rodent Control

Bat Control
Bee Control
Wasp Control
Snake Removal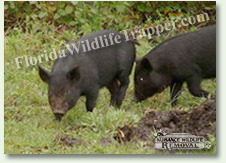 Nuisance Wildlife Removal has built a reputation of honesty, reliability and highly effective nuisance wildlife control. Our critter experts are well versed in current state statutes and maintain the proper credentials, permits and licensing to handle nuisance Wildlife. Our integrated pest management & control is time tested, using specialized techniques and todays technology to resolve your wildlife conflicts.Our focus is on nuisance wildlife services, animal damage control & prevention and pest control so if you have a domestic dog, cat or a pet issue, please contact the local Humane Society. We are not a rescue or rehabilitation facility. Sick or injured pets and animals should be taken to a veterinarian or wildlife rehabilitator.We will remove problem wildlife from your home, garage, attic & crawl space. We will inspect, remove, relocate, clean out, exclude, repair and modify habitat as needed.


Nuisance Wildlife Removal provides professional wildlife control for both residential & commercial customers in Lake Apopka Florida. We offer custom animal control solutions for almost any type of wildlife problem, whether it be the noises of squirrels running through the attic, a colony of bats living in a building, or the destructive behavior of a raccoon or other critter, we have the experience and the tools to quickly and professionally solve your problem. For a consultation, give us a call at 941-729-2103Not many Lake Apopka pest control companies are licensed and insured professionals, specializing in nuisance animal removal. Make sure that you hire a competent expert for your Lake Apopka exterminator of nuisance wildlife. At Nuisance Wildlife Removal, we will be courteous and friendly and take the time to answer your questions. Give our Lake Apopka trappers at Nuisance Wildlife Removal a call, and we will listen to your problem, and make an appointment to perform an inspection.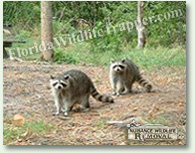 Florida is full of wildlife, including snakes, squirrels, raccoons, opossums, and more. You will need professional Lake Apopka snake removal or raccoon control if you can't trap the wild animal on your own and perform full repairs and prevention to keep pests out for good. We perform the repairs and decontamination if necessary. Rats and mice love to live in attics, and can chew wires or leave droppings. In fact Lake Apopka wildlife frequently enter homes, and it takes a pest management company to remove them. We are Lake Apopka wildlife management experts, and are familiar with all the pest animals, including all species of Florida snakes and bats. We at Nuisance Wildlife Removal are the best among Lake Apopka nuisance wildlife companies and can solve all animal damage issues. Our wildlife operators are skilled at bird control and bat removal, and would be happy to serve your Lake Apopka bat control or pigeon and bird control needs with a professional solution. Opossums, skunks, moles, and other animals that can damage your lawn - we are the exterminators who can capture and remove them. Our professional pest management of wildlife and animals can solve all of your Lake Apopka animal control and capture needs. Give us a call at 941-729-2103 for a price quote and more information.
---
Lake Apopka News Clips:

His plan was to push the python out of a concrete pipe with a long 2-by-2. But then he had to crawl 15 feet or so into the two-foot-wide pipe to reach the snake. And then the snake turned back on him in the close quarters and struck.

At that point, the wildlife expert ordered his assistant out of the other end of the pipe. He had grabbed its tail. Not a good idea. Too dangerous.
Now the assistant, four firefighters and a growing group of spectators stood by and listened — more than an hour into the battle Saturday afternoon and within sight of a Sweetbay Supermarket and a day care center.

When the python's hissing maw and spitting tongue reached four feet from the snake wrangler, the stick became a weapon.

"I tried to get it to crawl out itself, but that wasn't working," he said.

"I think this one had been there for years, living off Muscovy ducks in a nearby pond," said the wrangler.

He'd been hearing about this snake for months but had never seen it. A month ago, near the drainage pipe along 33rd Street at 51st Avenue East, he found a belly track. When he checked inside the pipe Saturday, there she was.

"The females get a lot fatter and longer. I believe this will be the largest snake ever caught in Lake Apopka," he said.

After the whack upside the head with the stick, the struggle went his way. He and his assistant dragged it out without being bitten. It took six men to hold it down and measure it. An unofficial 14 feet at the site, the snake went 14 feet, one and one half inches back home.

Asked if there were more 14-foot Burmese pythons in Manatee County, he said, "I hope not, but I believe there are."