Maitland Animal Control
1-407-859-9453
Attic Restoration
Odor Control
Relocation of Wildlife
Mole Control

Dead Animal Removal
Animal Evictions
Bird Control
Rodent Control

Bat Control
Bee Control
Wasp Control
Snake Removal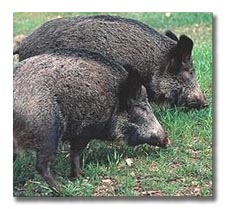 As the state of Florida becomes more and more urbanized, the wild animals aren't just disappearing or moving to the wooded areas. Most animals are very adaptable, and are going to make do with whats available to them. That often means sharing space with humans by means of entering sheds, garages or even attics. Food and water are readily available, if you consider pet food bowls, garbage cans, bird feeders and swimming pools.
When this co-habitation occurs, its often associated with noises, bad smells and desease laden filth. Too often, damage to your home or property will occur as well, as the interlopers make new entrances and exits to their newly adopted digs.
Nuisance Wildlife Removal has built a reputation of honesty, reliability and highly effective nuisance wildlife removal. Our critter experts are well versed in current state statutes and maintain the proper credentials, permits and licensing to handle nuisance wildlife. Our integrated pest management & control is time tested, using specialized exclusion techniques and todays technology to resolve your wildlife conflicts.Our focus is on nuisance wildlife services, animal damage control & prevention and pest control so if you have a domestic dog, cat or a pet issue, please contact the local Humane Society. We are not a rescue or rehabilitation facility. Sick or injured pets and animals should be taken to a veterinarian or wildlife rehabilitator.
We will remove problem wildlife from your home, garage, attic & crawl space. We will inspect, remove, relocate, clean out, exclude, repair and modify habitat as needed. When we leave, your home and property will be more suitable for human habitation, and less suitable for wildlife.
Nuisance Wildlife Removal provides professional wildlife control for both residential & commercial customers in Maitland Florida. We offer custom animal control solutions for almost any type of wildlife problem, whether it be the noises of squirrels running through the attic, a colony of bats living in a building, or the destructive behavior of a raccoon or other critter, we have the experience and the tools to quickly and professionally solve your problem. For a consultation, give us a call at 941-729-2103.
Not many Maitland pest control companies are licensed and insured professionals, specializing in nuisance animal removal. Make sure that you hire a competent expert for your Maitland exterminator of nuisance wildlife. At Nuisance Wildlife Removal, we will be courteous and friendly and take the time to answer your questions. Give our Maitland trappers at Nuisance Wildlife Removal a call, and we will listen to your problem, and make an appointment to perform an inspection.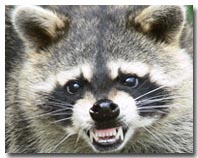 Florida is full of wildlife, including snakes, squirrels, raccoons, opossums, and more. You will need professional Maitland snake removal or raccoon control if you can't trap the wild animal on your own and perform full repairs and prevention to keep pests out for good. We perform the repairs and decontamination if necessary. Rats and mice love to live in attics, and can chew wires or leave droppings. In fact Maitland wildlife frequently enter homes, and it takes a pest management company to remove them. We are Maitland wildlife management experts, and are familiar with all the pest animals, including all species of Florida snakes and bats. We at Nuisance Wildlife Removal are the best among Maitland nuisance wildlife companies and can solve all animal damage issues. Our wildlife operators are skilled at bird control and bat removal, and would be happy to serve your Maitland bat control or pigeon and bird control needs with a professional solution. Opossums, skunks, moles, and other animals that can damage your lawn - we are the exterminators who can capture and remove them. Our professional pest management of wildlife and animals can solve all of your Maitland animal control and capture needs.
Give us a call at 941-729-2103 for a price quote and more information.
---
Maitland News Clips:


It's Coyote Season
This time of year, the Florida Fish and Wildlife Conservation Commission (FWC) sees an increase in the number of reports of coyotes in urban neighborhoods -- and not unexpectedly. As development encroaches upon wildlife habitat, encounters between wildlife and humans are bound to increase, and the coyote is no exception.
There is no reason for immediate concern just because someone sees a coyote in the neighborhood, according to FWC wildlife experts. Coyotes have lived in and among humans in urban settings for many years with little fanfare.
"Urban coyotes are just trying to feed pups at this time of year, and that sometimes causes them to venture into human neighborhoods, resulting in more frequent contacts with people," said Breanne Strepina, wildlife biologist for the FWC.
The FWC says residents can prevent most conflicts with coyotes and other wildlife by taking a few simple proactive steps to avoid creating nuisance opportunities.
Coyotes in urban areas become accustomed to humans if there is a food source in the neighborhood, and coyotes in particular look for easy meals. These clever creatures get into pet food and unsecured garbage cans. All such attractants should be removed from the yard, as should other food sources in accessible areas.
Drought conditions and the economy also play a role in the increased number of coyotes seen in urban areas.
"The coyote's local watering hole may have dried up, so it has to move to find water elsewhere, often in retention and golf course ponds," Strepina said. "The increase in abandoned homes in foreclosure, with overgrown vegetation, attracts coyotes, providing good hiding places close to food and water."
Though urban coyotes can be seen at any time of the night or day, it is more common to encounter them between dusk and dawn, particularly near natural areas bordered by water. Residents walking small pets at these times and places should be particularly cautious.
"Carry a flashlight, noisemaker and a stick or golf club when walking small animals," Strepina said. "That will help scare away wildlife looking for food."
Keep pets on a leash, and if approached by potentially dangerous wildlife, do not hunch over your pet to protect it. Pick up small pets and stand as tall as possible. Call the Wildlife Alert hotline at 888-404-FWCC (3922) to report any problems with coyotes or other wildlife.
Nuisance coyote behavior will be dealt with by the FWC on a case-by-case basis. If there is a focused problem, there are methods available to residents and professional trappers to target specific nuisance animals.
For more information on living with coyotes and preventing conflicts with these adaptable creatures, contact your local FWC regional office.
March 24, 2009 Story from wjhg.com