Snead Island Animal Control
Attic Restoration
Odor Control
Relocation of Wildlife
Mole Control

Dead Animal Removal
Animal Evictions
Bird Control
Rodent Control

Bat Control
Bee Control
Wasp Control
Snake Removal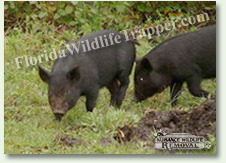 Nuisance Wildlife Removal has built a reputation of honesty, reliability and highly effective nuisance wildlife control. Our critter experts are well versed in current state statutes and maintain the proper credentials, permits and licensing to handle nuisance Wildlife. Our integrated pest management & control is time tested, using specialized techniques and todays technology to resolve your wildlife conflicts.Our focus is on nuisance wildlife services, animal damage control & prevention and pest control so if you have a domestic dog, cat or a pet issue, please contact the local Humane Society. We are not a rescue or rehabilitation facility. Sick or injured pets and animals should be taken to a veterinarian or wildlife rehabilitator.We will remove problem wildlife from your home, garage, attic & crawl space. We will inspect, remove, relocate, clean out, exclude, repair and modify habitat as needed.


Nuisance Wildlife Removal provides professional wildlife control for both residential & commercial customers in Snead Island Florida. We offer custom animal control solutions for almost any type of wildlife problem, whether it be the noises of squirrels running through the attic, a colony of bats living in a building, or the destructive behavior of a raccoon or other critter, we have the experience and the tools to quickly and professionally solve your problem. For a consultation, give us a call at 941-729-2103Not many Snead Island pest control companies are licensed and insured professionals, specializing in nuisance animal removal. Make sure that you hire a competent expert for your Snead Island exterminator of nuisance wildlife. At Nuisance Wildlife Removal, we will be courteous and friendly and take the time to answer your questions. Give our Snead Island trappers at Nuisance Wildlife Removal a call, and we will listen to your problem, and make an appointment to perform an inspection.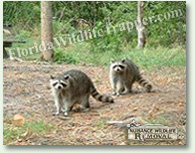 Florida is full of wildlife, including snakes, squirrels, raccoons, opossums, and more. You will need professional Snead Island snake removal or raccoon control if you can't trap the wild animal on your own and perform full repairs and prevention to keep pests out for good. We perform the repairs and decontamination if necessary. Rats and mice love to live in attics, and can chew wires or leave droppings. In fact Snead Island wildlife frequently enter homes, and it takes a pest management company to remove them. We are Snead Island wildlife management experts, and are familiar with all the pest animals, including all species of Florida snakes and bats. We at Nuisance Wildlife Removal are the best among Snead Island nuisance wildlife companies and can solve all animal damage issues. Our wildlife operators are skilled at bird control and bat removal, and would be happy to serve your Snead Island bat control or pigeon and bird control needs with a professional solution. Opossums, skunks, moles, and other animals that can damage your lawn - we are the exterminators who can capture and remove them. Our professional pest management of wildlife and animals can solve all of your Snead Island animal control and capture needs. Give us a call at 941-729-2103 for a price quote and more information.
---
Snead Island News Clips:

As the rising sun danced across Florida's coastal waters, government workers in shorts and T-shirts knelt in a grassy island field and plucked wriggling rats from traps laid the night before. These weren't just any rats. They were 3-pound, 35-inch-long African behemoths. They squirmed as the workers, wearing protective gloves, removed green radio collars that had been tracking the rodents' movements.

All 18 of the animals were carted away for research.

Darin Carroll kept a watchful eye on that dawn mission at Florida's Grassy Key Island. Carroll is no ordinary G-man. He's a disease hunter determined to stop the next outbreak.

Carroll works for the Centers for Disease Control and Prevention, and for three years he has painstakingly tracked the journey of Gambian rats from their African homeland, through the exotic pet trade, and to U.S. homes.

His quest is to prove what many scientists suspect: that African rodents imported as pets caused a monkeypox outbreak in the Midwest in 2003 that sickened dozens of adults and children with a virus related to smallpox. Scientists suspect Gambian rats may play a role.

Similar outbreaks have occurred in Africa.

While no one died from the U.S. outbreak, it sent warning alarms about the potential dangers of importing exotic pets captured in the wild.

Florida and U.S. officials are trying to raise enough money to kill off the Gambian rats that have proliferated on Grassy Key Island, just a few miles from the coast of one of the country's most populous states. The rats were imported to the island a few years ago.

"We tested about 10 to 20 rats a year ago," Carroll explained. "They were never exposed to monkeypox, but we don't know about the others out there."